International Dating Site Offering Quality Services to Australian Men
who are Seeking a Russian or Ukrainian Wife
It's not a secret that many men consider Russian and Ukrainian women to be among the best wives. It's also not a secret that single men from all over the world travel to Russia and Ukraine to meet single women they contacted via dating sites and international marriage agency services. This phenomenon has been going on for many years and will most likely keep doing so for many years to come.
Of course, Russian and Ukrainian women do not attract all men, but they sure attract those men who are looking for a woman who is family oriented, who loves cooking and does it very well, who is always an incredible host to your guests, who is not afraid to work and yet does not necessarily need to have a career and be financially independent, who takes care of her appearance and dresses elegantly every day - and the list is goes on.
With the help of our international dating site and our matchmaking services, men and women get to know each other by exchanging letters and communicating with Skype. We encourage our members to take the time to write interesting letters and discuss important issues such as children, family life, work, friends, hobbies, etc. This type of communication versus chatting or short letters will allow both parties to assess if there is enough in common to further develop the relationship.
With the Help of our Trusted Marriage Agencies and Matchmaking Service
Our Clients are in an Excellent Position to Find their Charming Wife
It is a well-known fact that there are many scammers and dishonest people who are hiding behind fake profiles of Russian or Ukrainian women with the only intent to make a profit. There are also many sites offering different video chat services that make one wonder if those girls are really interested in finding a husband from abroad. It is also a fact that there are good and honest sites and marriage agencies that are in not only for the money but also to truly help single men and single women to develop long term relationships. We and our partner marriage agencies are among them.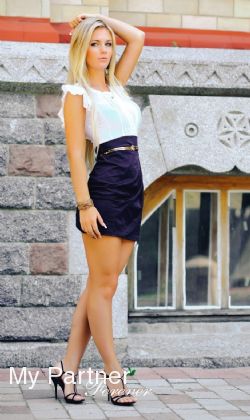 We do not organize group visits or socials, but we rather focus on the one on one personal approach that proved to bring much more success. During the correspondence in which our members get to know each other, our agencies role is mainly to help the women with translation when required, either with the letters, phone calls or Skype meetings. However, when comes time to meet in person, our marriage agencies owners and staff play an important role. From the moment our guests arrive in their city, they are able to take care of all the logistics: pick them up at the airport, bus station or train station, take them to their apartment, go shopping and do some tourism while visiting points of interest. The apartments are fully furnished and well located, usually in the city center and near the agency's offices. Moreover, they are always available to help our clients with any situation that may arise knowing that they are in a foreign country and usually don't know the language. In other terms, they are excellent and reliable hosts.
The vast majority of our marriage agency owners are in this business for several years. They are experienced and offer a high quality matchmaking service that aims to match our clients with their single women according to their personality and search criteria. If you are looking for a woman who always puts the couple and family first, it is possible that one of these women from Russia or Ukraine could one day become your charming and loving Russian or Ukrainian wife!